Air Conditioning Installation
Click Here & Get Started

Central AC Installation, AC Installation & Central Air Conditioning Installation

Winter Haven, FL, Wahneta, FL, Lake Alfred, FL, Dundee, FL, Eagle Lake, FL & Inwood, FL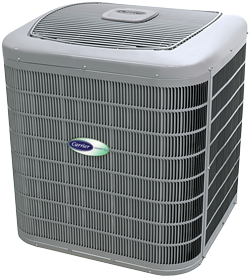 Tradition Central Air, Inc. starts and ends with uncompromising standards of customer service. Call us at (863) 354-1242 for residential or commercial air conditioner installation, and we'll make sure you're totally happy with the process and results. Family owned and operated since 1969, we take pride in earning the recommendation of our clients in Winter Haven, FL and the surrounding areas.
Start with a free estimate and experience the difference of a team of professionals, extensive resources, and in-depth experience all dedicated to your satisfaction.
Expert A/C System Installations
Tradition Central Air, Inc. draws from industry recognized manufacturers such as Carrier, Mitsubishi, and Bryant. We resolve any challenge with efficient, reliable equipment, optimizing indoor health and comfort. Through leading technological innovations, we put you in superior control over the indoor environment, simplify system operation, and trim running costs. From whisper-quiet sound levels to more consistent temperature, exceptional dehumidification, and zone control, we exceed expectations.
Look no further than Tradition Central Air, Inc. for all your air conditioner installations & replacements!
For new construction projects or equipment upgrades, Tradition Central Air, Inc. is always the smart choice. Our licensed technicians are qualified in central air conditioning, geothermal systems, air-source heat pumps, ductless units, and more. We arrange every job around a strict schedule and avoid mess, damage, and needless disruption.
Tradition Central Air, Inc. epitomizes quality for our residential and commercial clients throughout Winter Haven, Cypress Gardens, Inwood, Auburndale, Eagle Lake, Jan Phyl Village, Wahneta, Lake Wales, Dundee & Lake Alfred, FL.
Air Conditioning Installation in Lake Alfred, FL | Air Conditioning System Replacement Wahneta, FL | Central Air Conditioning Installation Winter Haven, FL
Central AC Installation

∴

Central Air Conditioning Installation

∴

Air Conditioning Installation

∴

AC Installation

∴

Air Conditioning System Replacement ∴ Inwood, FL ∴ Cypress Gardens, FL ∴ Dundee, FL