Heating Service
Click Here & Get Started

Furnace Service, Heating System Maintenance & Heating Service

Dundee, FL, Lake Alfred, FL, Cypress Gardens, FL, Lake Wales, FL, Jan Phyl Village, FL & Inwood, FL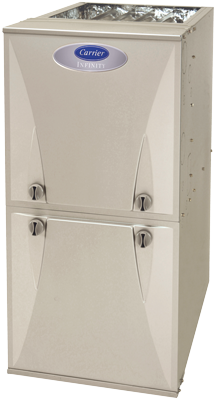 At Tradition Central Air, Inc., the number one priority is always customer service. Get in touch with us at (863) 354-1242 for residential or commercial HVAC maintenance, and we'll earn your satisfaction. Family owned and operated since 1969, our business continues to grow because of our personalized approach.
Reliable Heating Service
We treat our clients with the respect and dedication they deserve. From free estimates to emergency service across Winter Haven, FL and the surrounding areas, Tradition Central Air, Inc. takes advantage of every chance to better meet your needs. Whether you're looking for residential or commercial heating service, Tradition Central Air, Inc. is the choice you can trust.
Call on our team for heating maintenance you can trust!
Our licensed technicians are well-versed in and adhere to proven and proactive procedures, seeing to all of the big and little details that optimize the performance of all makes and models. For every job, we arrive on time, complete the work efficiently, and cause no damage or disruption. Tradition Central Air, Inc. provides cost-effective maintenance services anywhere throughout Winter Haven, Cypress Gardens, Inwood, Auburndale, Eagle Lake, Jan Phyl Village, Wahneta, Lake Wales, Dundee & Lake Alfred, FL.
Why sign up for heating system maintenance from Tradition Central Air, Inc.?
Cost savings
Healthier air quality
Longer service life
Maximize heating capacity
Prevent the majority of malfunctions
Prepare heating system for upcoming workload
Reduce operational sounds
Restored efficiency levels
Safe operation
Superior Comfort
Furnace Maintenance in Winter Haven, FL | Heating Service Lake Alfred, FL | Furnace Service Wahneta, FL
Furnace Service

∴

Furnace Tune-Up

∴

Heating System Maintenance

∴

Furnace Maintenance

∴

Heating Service ∴ Lake Alfred, FL ∴ Wahneta, FL ∴ Eagle Lake, FL