Air Conditioning Service
Click Here & Get Started

AC Service, AC Maintenance & Air Conditioning Service

Wahneta, FL, Lake Wales, FL, Jan Phyl Village, FL, Lake Alfred, FL, Winter Haven, FL & Inwood, FL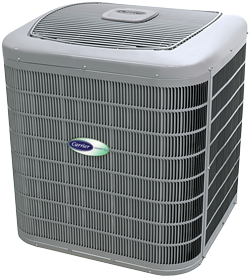 Tradition Central Air, Inc. is all about customer service. We encourage you to contact us at (863) 354-1242 for residential or commercial air conditioner maintenance in Winter Haven, FL and the surrounding areas. We'll make sure your cooling system is operating in peak form. Family owned and operated since 1969, we grow our business through the recommendations of satisfied customers. From free estimates to emergency service, we continue to find new ways to minimize stress and maximize value.
Efficient A/C System Maintenance
Whether you're looking for residential or commercial service, for any brand, style, model, or age of cooling unit, Tradition Central Air, Inc. is the right choice anywhere throughout Winter Haven, Cypress Gardens, Inwood, Auburndale, Eagle Lake, Jan Phyl Village, Wahneta, Lake Wales, Dundee & Lake Alfred, FL. Our licensed technicians complete an extensive and thorough task list to resolve concerns and protect the value of your energy dollar.
We work around your schedule, arrive promptly, and create no disruption or damage. Tradition Central Air, Inc. takes every extra step to exemplify customer service and provide unmatched rewards.
For regular maintenance of your A/C system, call on our team!
Why sign up for heating system maintenance from Tradition Central Air, Inc.?
Cleaner air quality
Combat property damage
Extended service life
Lower running  costs
Maximized efficiency levels
Optimized cooling capacity
Prevent the majority of repairs
Ready air conditioner for upcoming workload
Quieter operational sounds
Superior Comfort
Air Conditioner Tune-Up in Cypress Gardens, FL | AC Tune-Up Wahneta, FL | Air Conditioning Service Dundee, FL
AC Service

∴

AC Maintenance

∴

Central AC Service

∴

AC Tune-Up

∴

Air Conditioning Service ∴ Winter Haven, FL ∴ Cypress Gardens, FL ∴ Jan Phyl Village, FL