Light Commercial HVAC
Click Here & Get Started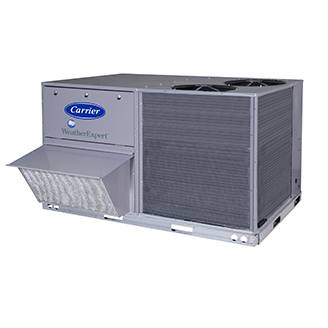 Tradition Central Air, Inc. focuses on customer service. Contact us at (863) 354-1242 for all of your light commercial HVAC requirements, and we'll make your specific goals our priority. Family owned and operated for 54 years, we've built long-term relationships with a wide range of businesses across Winter Haven, FL and the surrounding areas. From free estimates to emergency service, we cater to your best interests, taking every opportunity to deliver superior and long-term value.
Professional Light Commercial HVAC Services
Through industry leaders such as Carrier, Mitsubishi, and Bryant, we answer light commercial demands with exceptional efficiency and reliability. Tradition Central Air, Inc. offers a broad spectrum of technologically advanced options, integrating seamlessly into day-to-day operations, facilitating system management, and optimizing the comfort, safety, and health of the indoor environment.
Count on our team for all your commercial heating & cooling repairs, maintenance & installations!
Tradition Central Air, Inc. specializes in light commercial heating and cooling installation, retrofit, repair, and maintenance. Our licensed technicians are proficient in all makes, models, and styles of equipment. We protect your bottom line by ensuring peak performance from your vital HVAC system. Every job is answered and completed swiftly, without damage, and we deliver turnkey solutions throughout Winter Haven, Cypress Gardens, Inwood, Auburndale, Eagle Lake, Jan Phyl Village, Wahneta, Lake Wales, Dundee & Lake Alfred, FL.